Our solutions for Handsfree Plant Research
At WPS, we specialize in Handsfree Plant Research by providing automated plant phenotyping solutions to meet the unique needs of researchers, breeders, developers of crop protection products and developers of bio stimulants. Our product line includes four different products, each designed to make the phenotyping process data-driven, scalable and objective.
Phenotyping Platform for Experiments
Features:
Fully integrated system.
Ability to analyze multiple plants in an experimental set up.
Allows for analysis of both morphological and physiological traits.
Accurate and reliable data collection of visible characteristics of the plant, such as leaf size and shape.
Accurate and reliable data collection of the plant's internal functions and processes that affect growth, development and response to the environment.
Provides a comprehensive approach to gain a deeper understanding of the plant's biology and how it responds to different conditions.
Standalone Phenotyping Platform
Features:
Compact and efficient solution for analyzing the morphological traits of individual plants.
Manual insertion of plants, making it ideal for semi-automated experiments or research setups with limited space.
Ability to collect detailed data on a specific plant or group of plants.
Perfect for researchers looking for a targeted and precise phenotyping solution.
Serves as an entry point for researchers looking to move towards high-throughput phenotyping.
The U-shape design enhances the product's user-friendliness, making it easy for a single person to operate.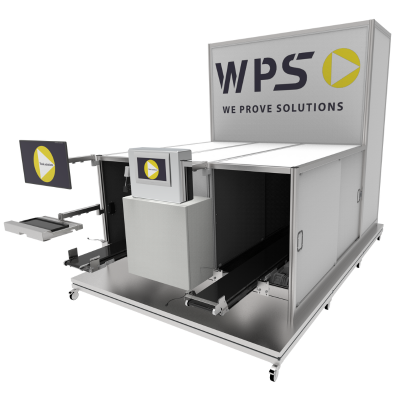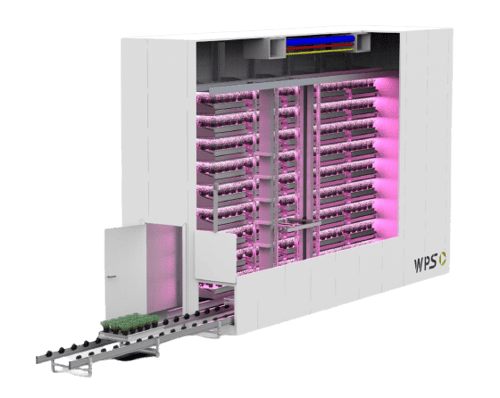 Automated Growth Chamber
Features:
A controlled environment system allows for the precise management of lighting, temperature, and humidity levels.
Allows researchers to study how plants respond to different environmental conditions.
Ideal for scientists conducting experiments on plant growth and development.
Improve the functionality of the Automated Growth Chamber by integrating our automation solutions, including the Automated Storage Unit.
Automate Your Research Today
If you're interested in automating your plant research, we're here to help. Contact us today to schedule a consultation with our team of experts. We'll help you take the first step towards Handsfree Plant Research and achieving your goals.