Consultancy for Handsfree Plant Research
Our consultancy services specialize in guiding and supporting researchers and growers who aim to automate their plant research.

Our services:
Feasibility studies
Program of requirements
Project Scope
Concept Design
Proof of Concept
Budgeting
System Design & Specifications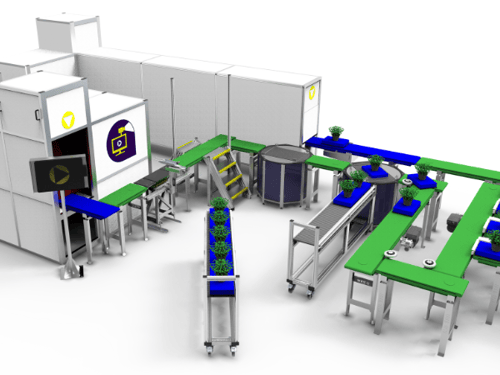 Our services include:
Feasibility studies: we will conduct a thorough analysis of your current Plant Research to determine the feasibility of automating it.
Program of requirements: we will work with you to develop a comprehensive program of requirements, outlining the specific goals and objectives of the automation project, as well as the key performance indicators that will be used to measure success.

Project Scope: we will help you define the scope of the project, including the specific aspects of the phenotyping process that will be automated and the timelines for implementation.

Concept Design: we will work with you to develop a concept design for the automated system, including a detailed description of the system architecture and the key components that will be used.

Proof of Concept: we will provide a proof of concept to demonstrate the feasibility of the concept design, and to validate the system requirements and performance.

Budgeting: we will help you develop a realistic budget for the project, taking into account the costs associated with the design, development, and implementation of the system.
System Design & Specifications: we will provide detailed system design and specifications for the automation system, including the hardware, software, and communication interfaces that will be used.
Automate Your Research Today
If you're interested in automating your plant phenotyping process, we're here to help. Contact us today to schedule a consultation with our team of experts. We'll help you take the first step towards automating your phenotyping process and achieving your research goals.