High tech plant phenotyping systems and automatic data analyses tools are used for:
Producing healthy crops for farmers and consumers
Gathering data objectively for research
Enhansing breeding
WPS is the leader in the development and manufacturing of instrumentation for plant imaging, plant classification and plant phenotyping. We were the first company that build conveyer tracks and robots to automate horticulture processes.
Our clients use our systems worldwide where all systems are built to live up to our high standards:
Reliability
Consistency
Accuracy
Watch our video about
growing in growth rooms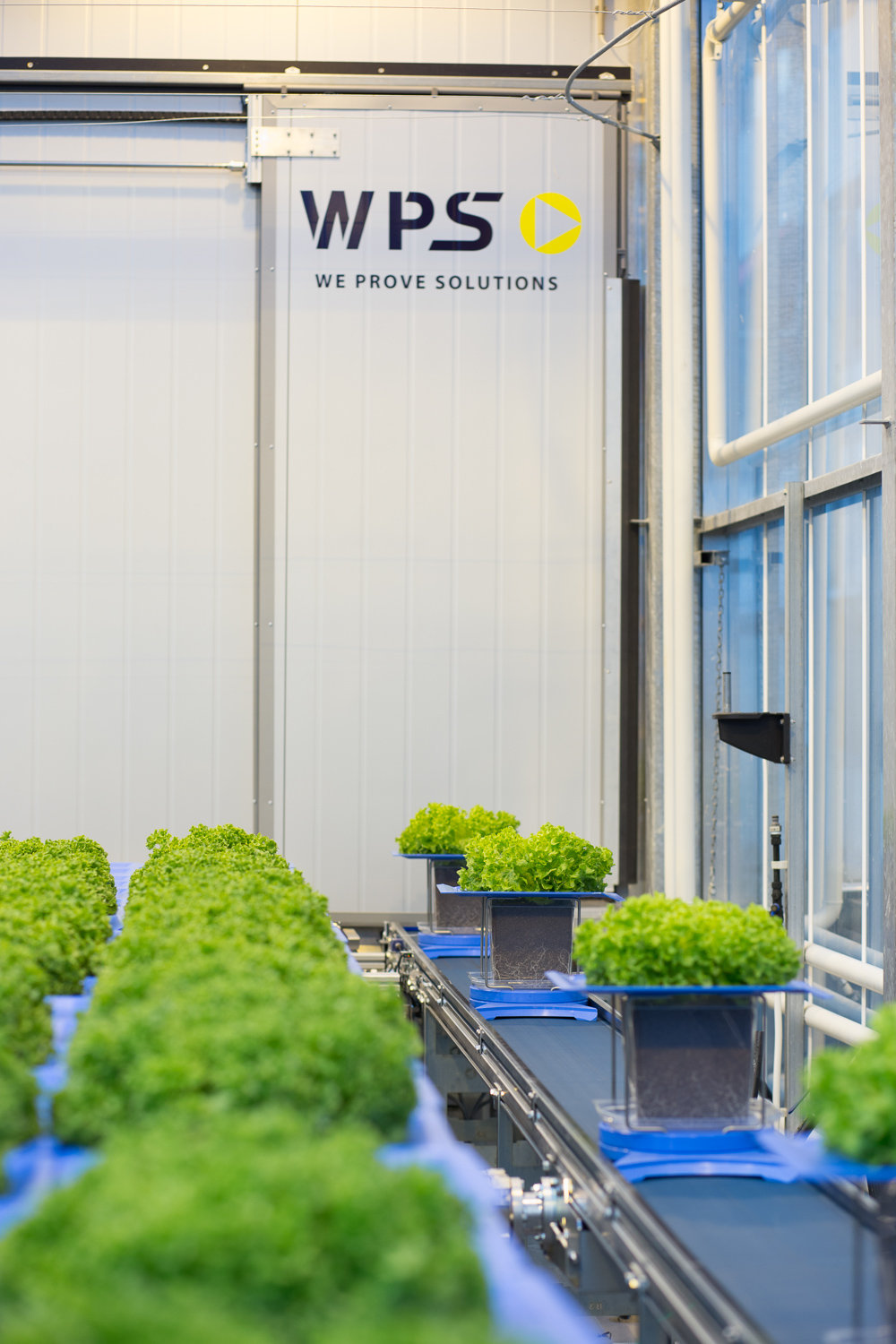 "A powerful non-destructive imaging technology to increase the user's understanding of direct plant responses to biotic stressors and to characterize plant-plant parameters over time and space."
Run the plant experiment from the beginning to the end
Based on the amount of plants and or genotypes, a small, medium or large plant conveyer buffer is selected to run the experiment from beginning to end. To obtain high precision and valuable data, the WPS Automated Plant Phenotyping System is designed in such a way that it removes as much of the experiment and climate variables as possible.
Thus increasing the accuracy and value of plant data which is achieved by:
Using block designs
Moving plants within the experiment over time
The use of high precision movement systems.
Automated Plant Phenotyping
The WPS Automated Plant Phenotyping System allows you to run automated high quality plant experiments where every plant detail can be visualized and quantified using state of the art transport, camera and software technology.
WPS Plant Phenotyping Modules