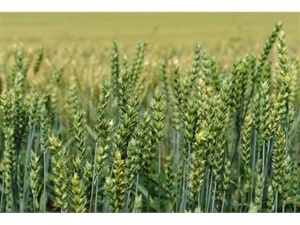 Development of effective high-throughput non-destructive field phenotyping platforms remains a real issue for plant-breeding. Measuring yield potential, drought tolerance and nutrient efficiency under field conditions is being offset somewhat with recent advances in technology that may pave the way for more-cost effective platforms.
WPS has undertaken a unique approach to Field Phenotyping combining flexibility, design innovation and value-adding. Our goal is to link all germplasm screening, whether it is under controlled environments or field-like conditions, within a central ICT structure together with automated environmental data collection. WPS provides reliable, robust method and high-sampling frequency with a wide range of sensors to but with our data-quality that would normally be expected with automated growth and conveyance systems that perform individual plant analyses.
Whether it is a large fixed gantry system or a moving platform on rails, WPS can provide solutions to meet your needs. In addition, WPS offers large growth containers, either transported semi-automatically or fully automated, that are grown outdoors to mimic field conditions. These can then be conveyed into a head-house or other environment for precise imaging or imaging infield- for example, chlorophyll fluorescence kinetics. Additional environmental sensors including pCO2, PAR, Temperature, Relative Humidity, Wind Speed, can be utilized for experimental protocol standardization. WPS offers Field Phenotyping with real time automated image analysis and associated environmental data, in a high-throughput and non-destructive manner.
Under rain out shelters or shade-houses, growth benches from 1.5 × 4m and up to 6×9m are available to represent field planting densities for a wide range of crops. Custom designed to suit individual crops and facilities; growth benches can also be used with transparent bases to facilitate root imaging and are able to be automated across hectares of actual growth conditions.
Irrigation strategies to mimic rain or below ground irrigation can be combined with a suite of soil sensors and WPS imaging to produce unparalleled precision and reproducible infield drought-like conditions,. Phenotypic data from changes to plant growth, architecture, leaf temperature, water content, photosynthesis efficiency and a number of other parameters associated with hyperspectral imaging can be pooled with environmental data, to provide a more accurate assessment of drought-response to the more dynamic outdoor conditions.
Ask WPS for a fully customized design to suit your field research conditions, throughput and goals.